The skin renewal and repairing enhancement set
The Mineral Crystallite Set consist of enhancement serum and moisturizer

Mineral Crystallite I
Offer detoxifying benefits to lighten dull complexion, strengthen the skin's moisturizing ability and speed up skin regeneration. Skin renewal is accelerated from 28 days to 1 month, speed-tracking skin repairing instantaneously.


Post-Procedure Repair Cream
This lavish repair cream turns back time on your skin with its enriching anti-aging formula. Provide firming and lifting result, while improve skin brightness.

Visible Result:
Detoxifying skin with dull complexion

Promote formation of collagen and elastin

Reduce acne formation

Purify acne and oily skin

Enhance cellular regeneration and repair

Plump and smooth out the appearance of fine lines and wrinkles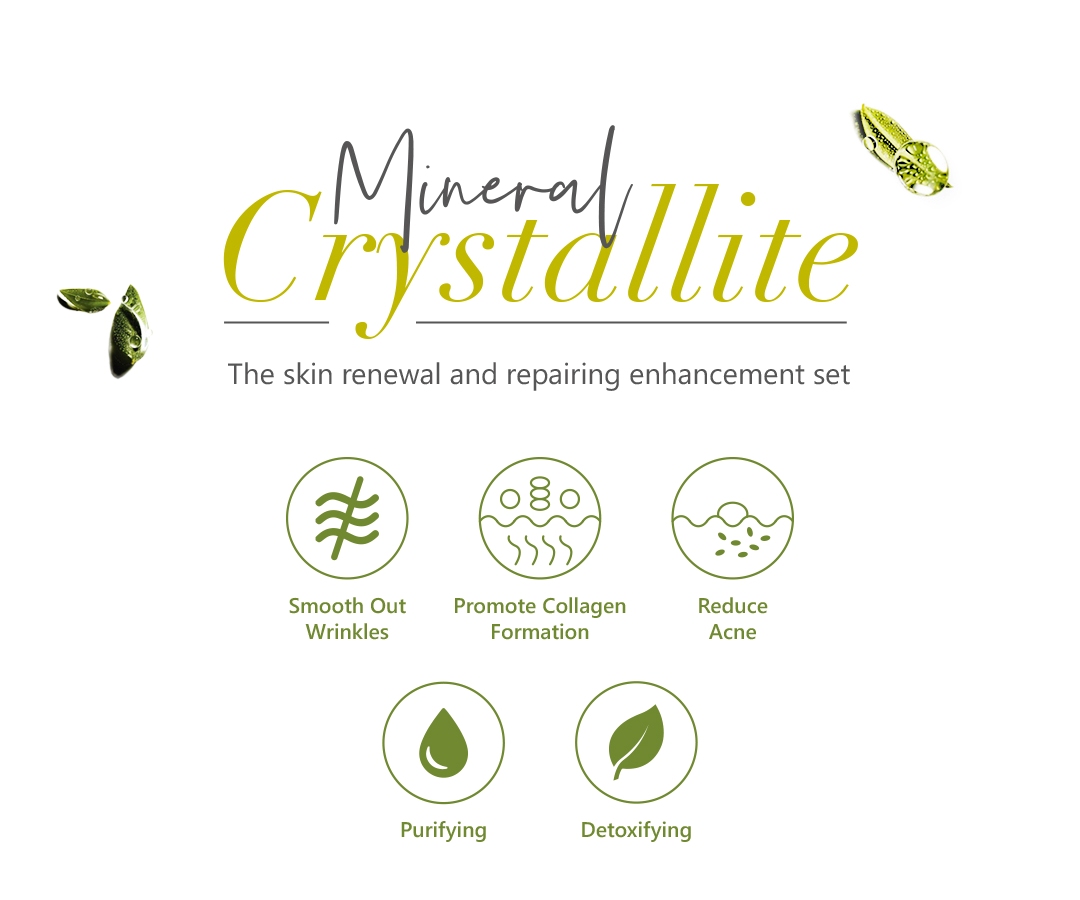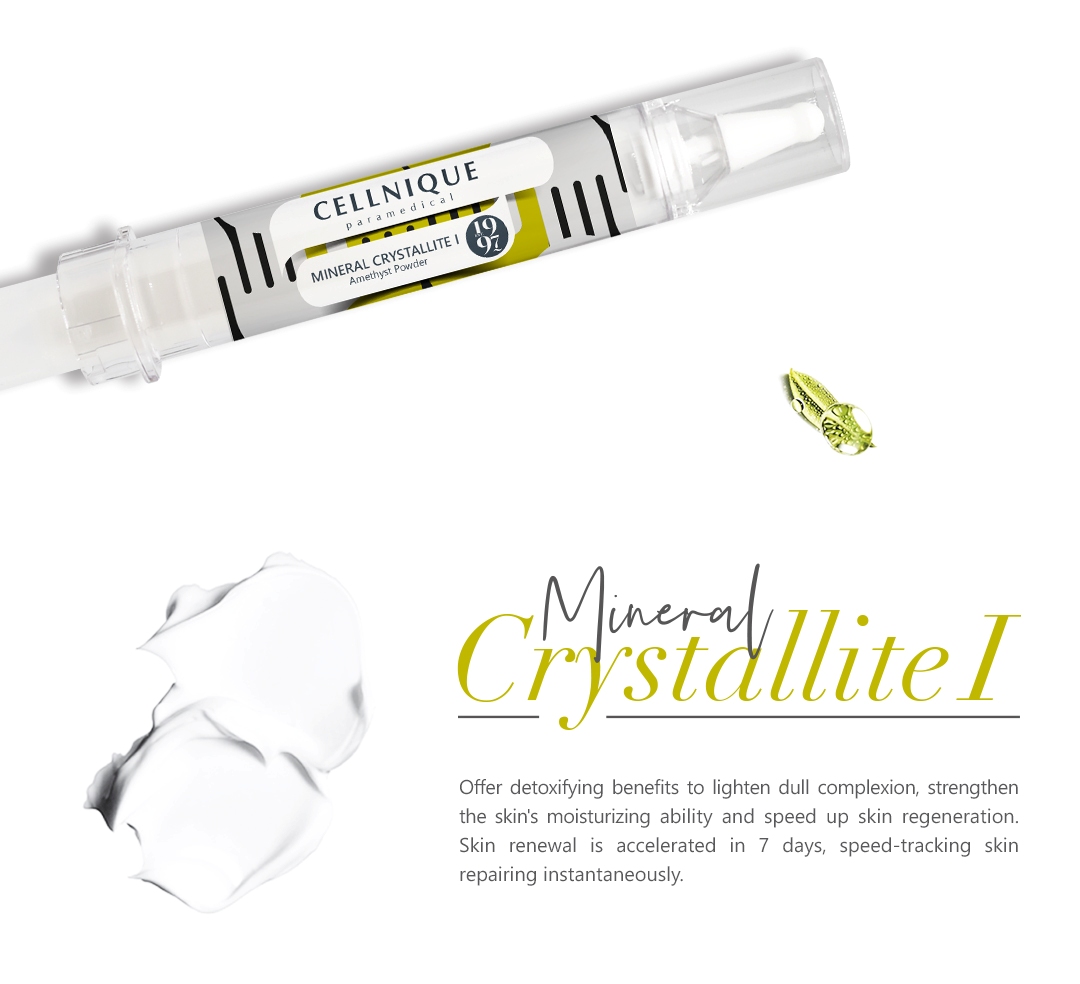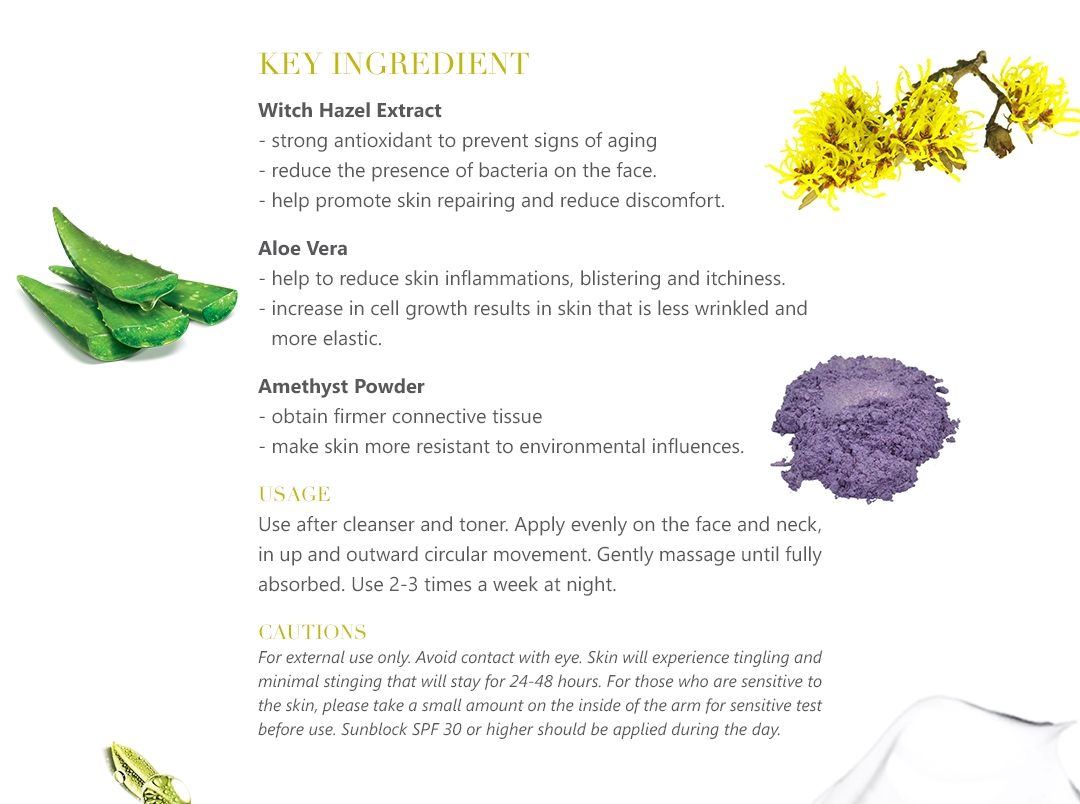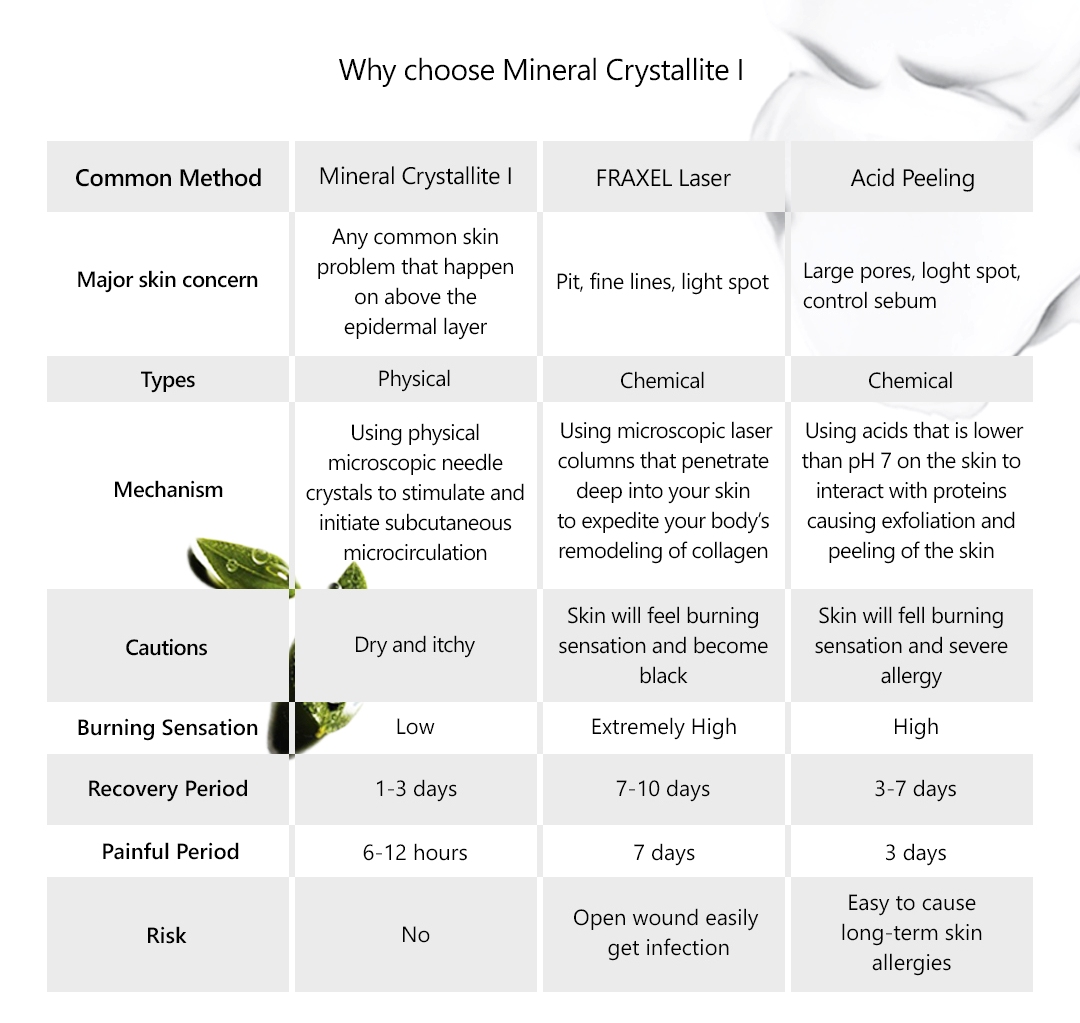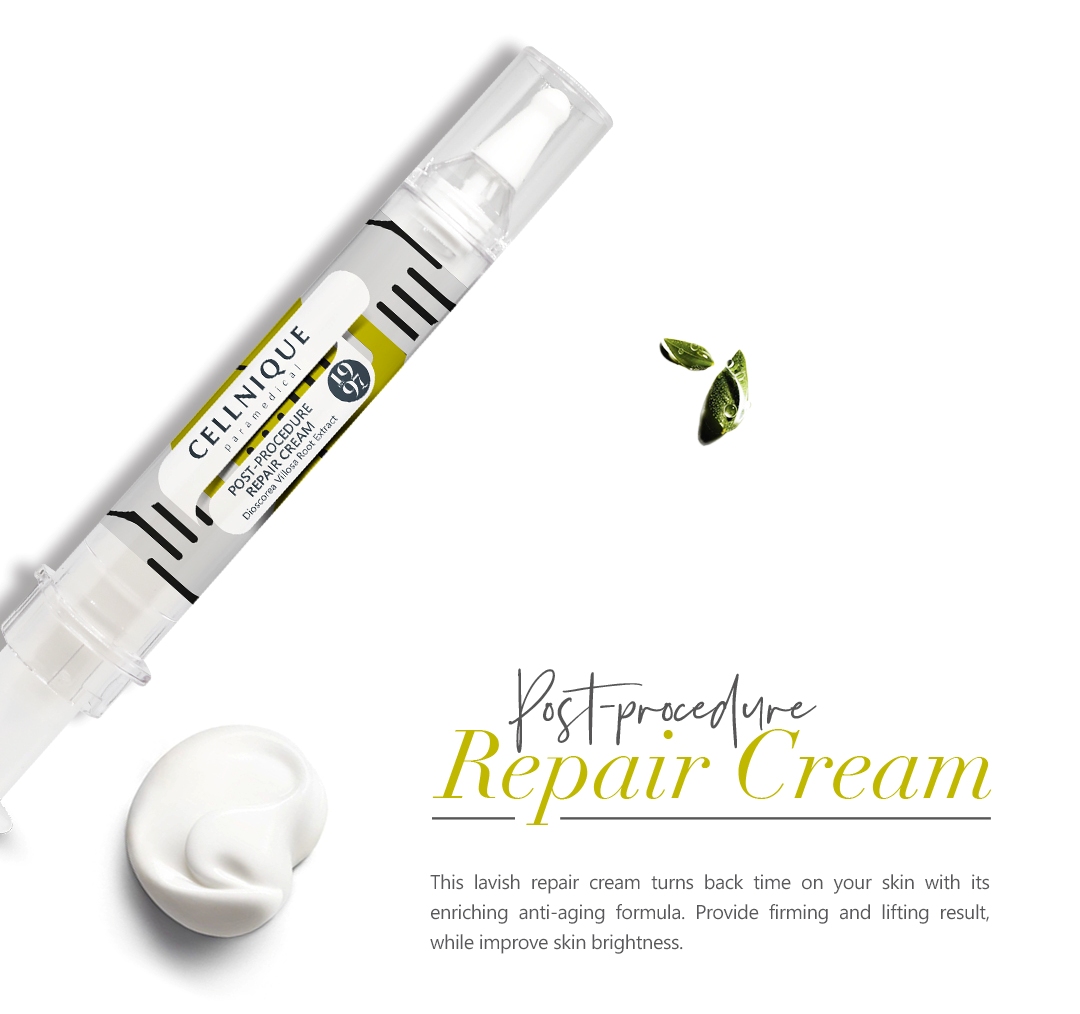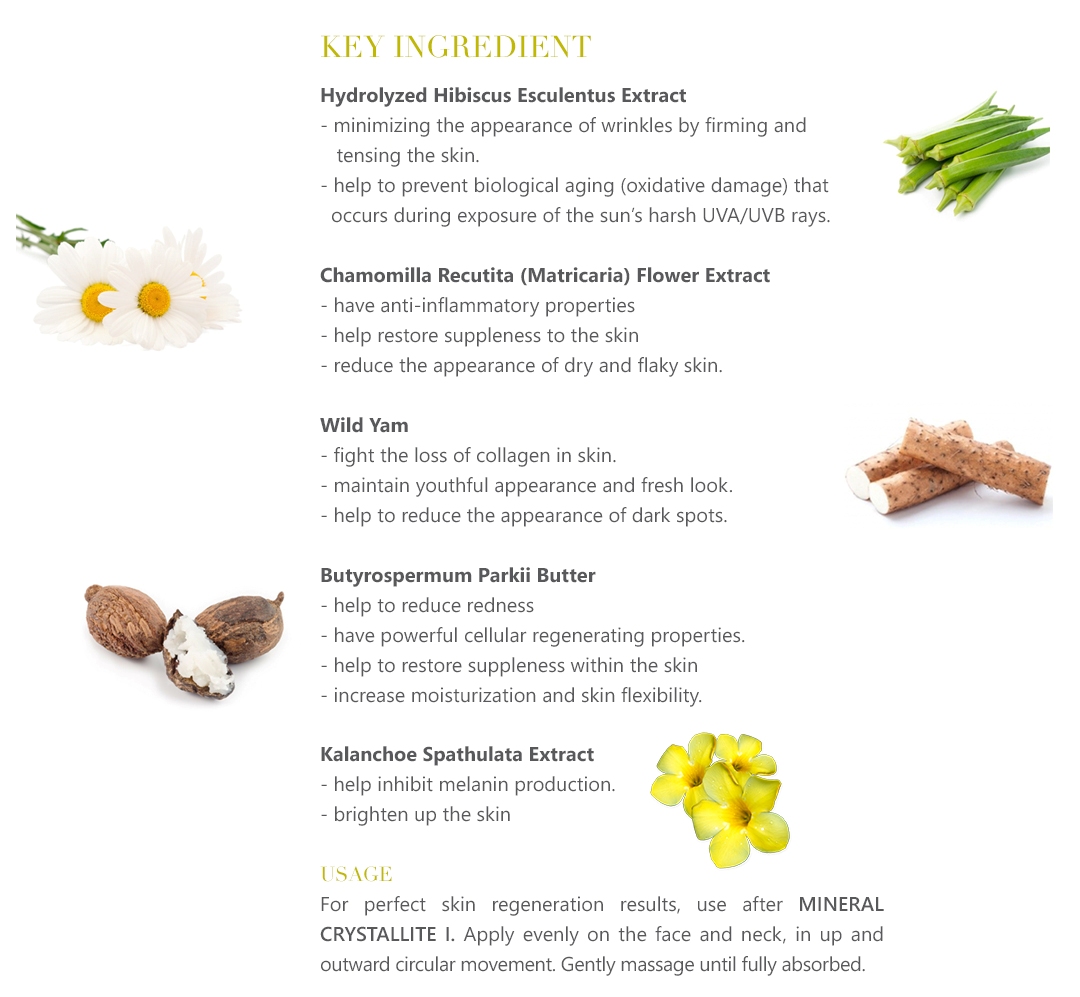 Mineral Crystallite I
Amethyst Powder
- obtain firmer connective tissue
- make skin more resistant to environmental influences.

Witch Hazel Extract
- strong antioxidant to prevent signs of aging
- reduce the presence of bacteria on the face.
- help promote skin repairing and reduce discomfort.

Aloe Vera
- help to reduce skin inflammations, blistering and itchiness.
- increase in cell growth results in skin that is less wrinkled and more elastic.

Post-Procedure Repair Cream
Hydrolyzed Hibiscus Esculentus Extract
- minimizing the appearance of wrinkles by firming and tensing the skin.
- help to prevent biological aging (oxidative damage) that occurs due to the exposure of the sun's harsh UVA/UVB rays.

Wild Yam
- fight the loss of collagen in skin.
- maintain youthful appearance and fresh look.
- help to reduce the appearance of dark spots.

Butyrospermum Parkii Butter
- help to reduce redness
- have powerful cellular regenerating properties.
- help to restore suppleness within the skin
- increase moisturization and skin flexibility.

Chamomilla Recutita (Matricaria) Flower Extract
- have anti-inflammatory properties
- help restore suppleness to the skin
- reduce the appearance of dry and flaky skin.

Kalanchoe Spathulata Extract
- help inhibit melanin production.
- brighten up the skin.

Cautions:
• For external use only. Avoid contact with eye.
• Skin will experience tingling and minimal stinging that will stay for 24-48 hours.
• For those who are sensitive to the skin, please take a small amount on the inside of the arm for sensitive test before use.
• Broad-spectrum SPF of 30 or higher should be applied during the day.
Normal Price RM 299.00