Nowadays, many adults have the habit of staying up late often, or because of good TV shows watching electronic devices until midnight, for a long time, the impact on their own health is also very large, such as wrinkles around the eyes will be more and more.
If the eye skin is well cared for, the whole person will look radiant, very energetic, even the age will look many years younger, of course, want good eye skin, effective care for it is indispensable, Herbert eye nebulizer, can be targeted to deal with a series of eye problems such as dark circles, eye wrinkles, fragile problems around the eyes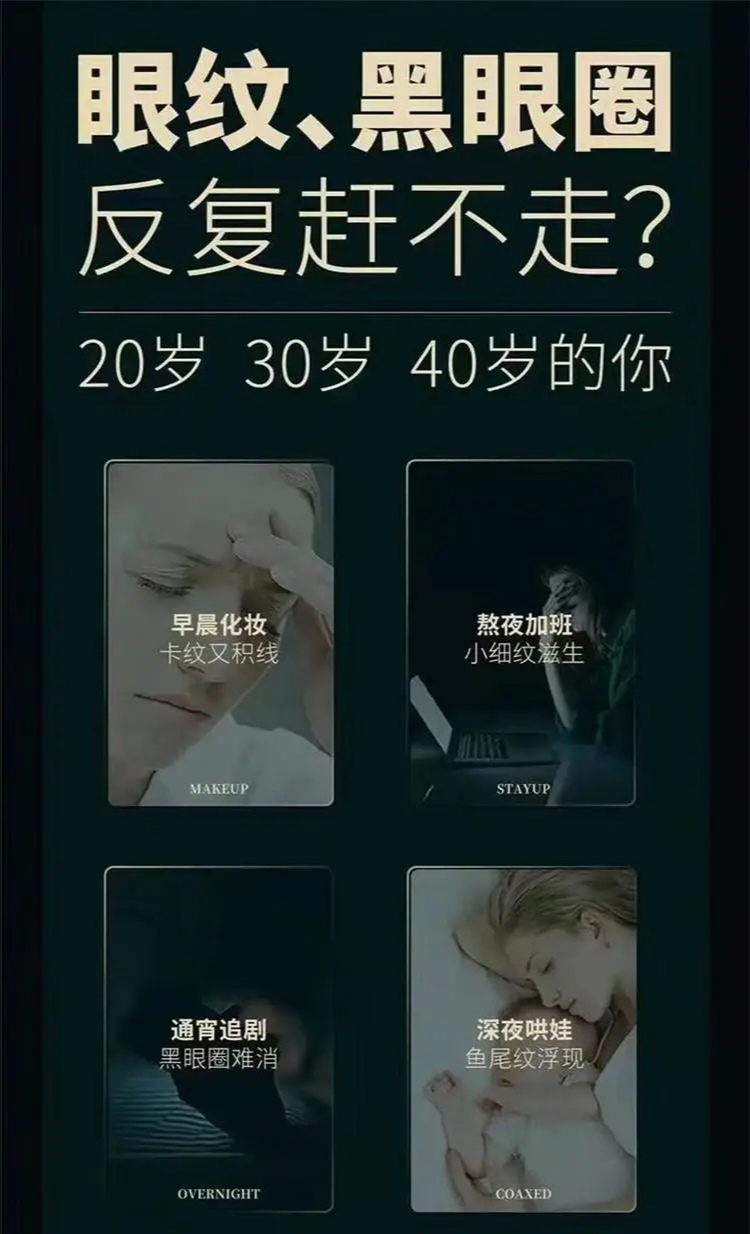 TREATMENT PROCEDURE
1. Cleansing of whole face,
2. Eye atomizer for 8 minutes,
3. Apply 1/2 bot of Wrinkle Rejuvenating Essence around the eye,
4. Apply aloe vera collagen essence oil, drop one each around the left and right eyes, massage until absorbed,
5. Evenly distribute the remaining 1/2 of the Wrinkle Rejuvenating Essence, apply on the eye area, until it is absorbed,
6. Apply the eye mask to the eye area, for 15 minutes, and then remove it.
7. Finally, apply eye cream evenly on the eyes, massage gently until absorbed.